Regular and VIP tickets for the highly anticipated A State of Trance festival in Jaarbeurs, Utrecht on March 3-4, 2023 are officially SOLD OUT! Next year's edition consolidates its place among the fastest sellers ASOT events in history.
In addition, the brand is undergoing a distinctive transformation and many surprises await fans from all over the world.
With demand for next year's edition more insatiable than ever, electronic music fans are eagerly awaiting the ASOT Celebration Weekend which returns to JaarbersAfter two years.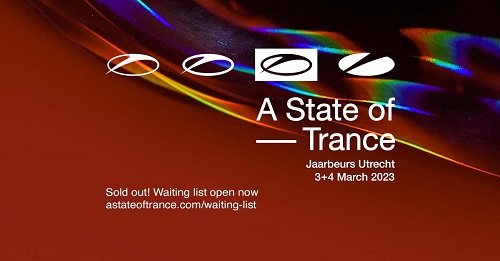 Friday, March 3 will see the classic celebrations take place, with the legend of Trance Armin Van Buuren taking fans back in time over the last 20 years of the ASOT brand, with a massive 5-hour audiovisual show. On Saturday, March 4, fans can look forward to a glimpse of the brand's bright future and revolution that will unfold across 5 different stages.
Each day's lineup will be revealed as we move towards the end of the year. Fans can expect a star-studded roster of favorites as well as unexpected surprises and a mix of dynamic new talent. With a trip down memory lane, a 5-hour set by the trance pioneer Armin Van Buurenunique additions to the range and much more – next year's edition of ASOT festival will prove to be the most revolutionary edition to date.
For fans who missed ASOT Celebration Weekend 2023 tickets, they can join a waiting list which can be found HERE.